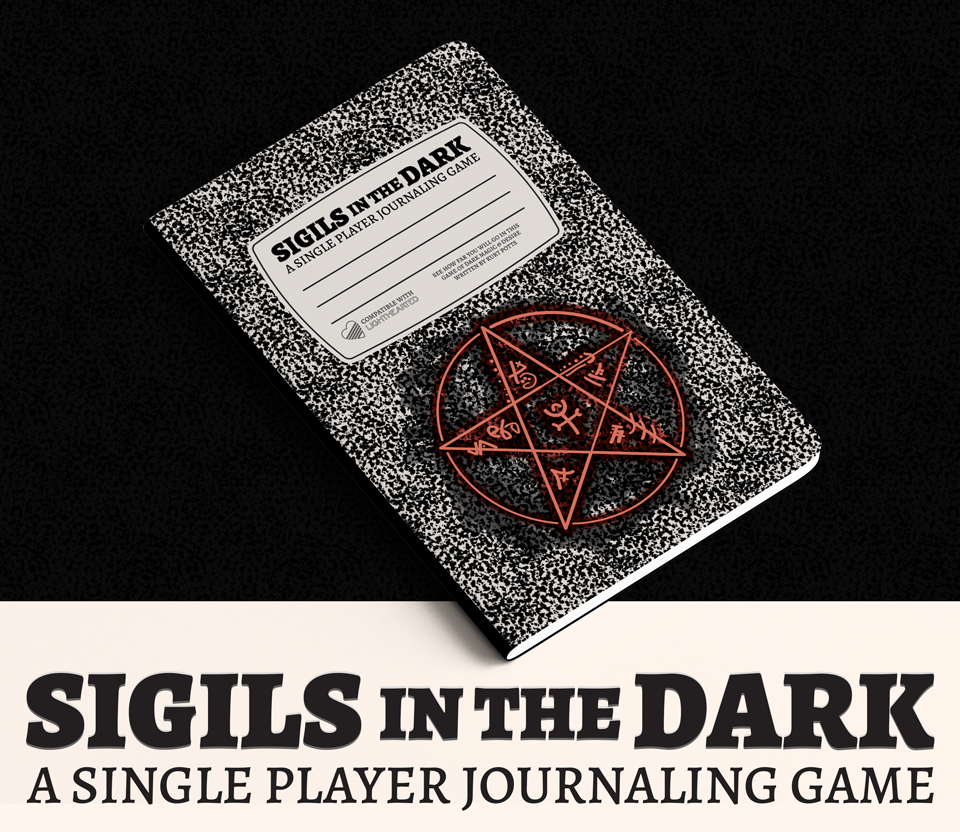 Sigils in the Dark
You have a need, a deep burning need
that drives you. Is it love, regret, desire?
The darkness whispers,
"I can help you…"
Minutes turn to hours as you try to focus
on the voice. Symbols, shapes, swirl in the
darkness at the edge of your perception.
If only you could grasp them, your needs
would be met and more.
What is Sigils in the Dark?
Sigils in the Dark is a journaling game and GM supplement. The goal of the game is to create an evil mage's spellbook. You'll take up the role of this wizard with a desperate need, in search of arcane power to get what they want. They will try to understand dark sigils just outside their perception by randomly generating spells and adding liner notes to their grimoire. In the end, you'll have an in-game artifact that you can pass on to players and hopefully know a little more about what your evil mage has sacrificed to get where they are.
11 page PDF
Solo Journaling
Sigil Drawing
Print & Play

Purchase
In order to download this game you must purchase it at or above the minimum price of $2.99 USD. You will get access to the following files:
Isolation Copies
Support this game at or above a special price point to receive something exclusive.
Sigils in Isolation
Stuck home with nothing to do? We got you. These Isolation copies of Sigils in the Dark are free to anyone currently isolated. If these run out reach out on twitter @kurtpotts and I'll add more. Thank you for staying safe and healthy.