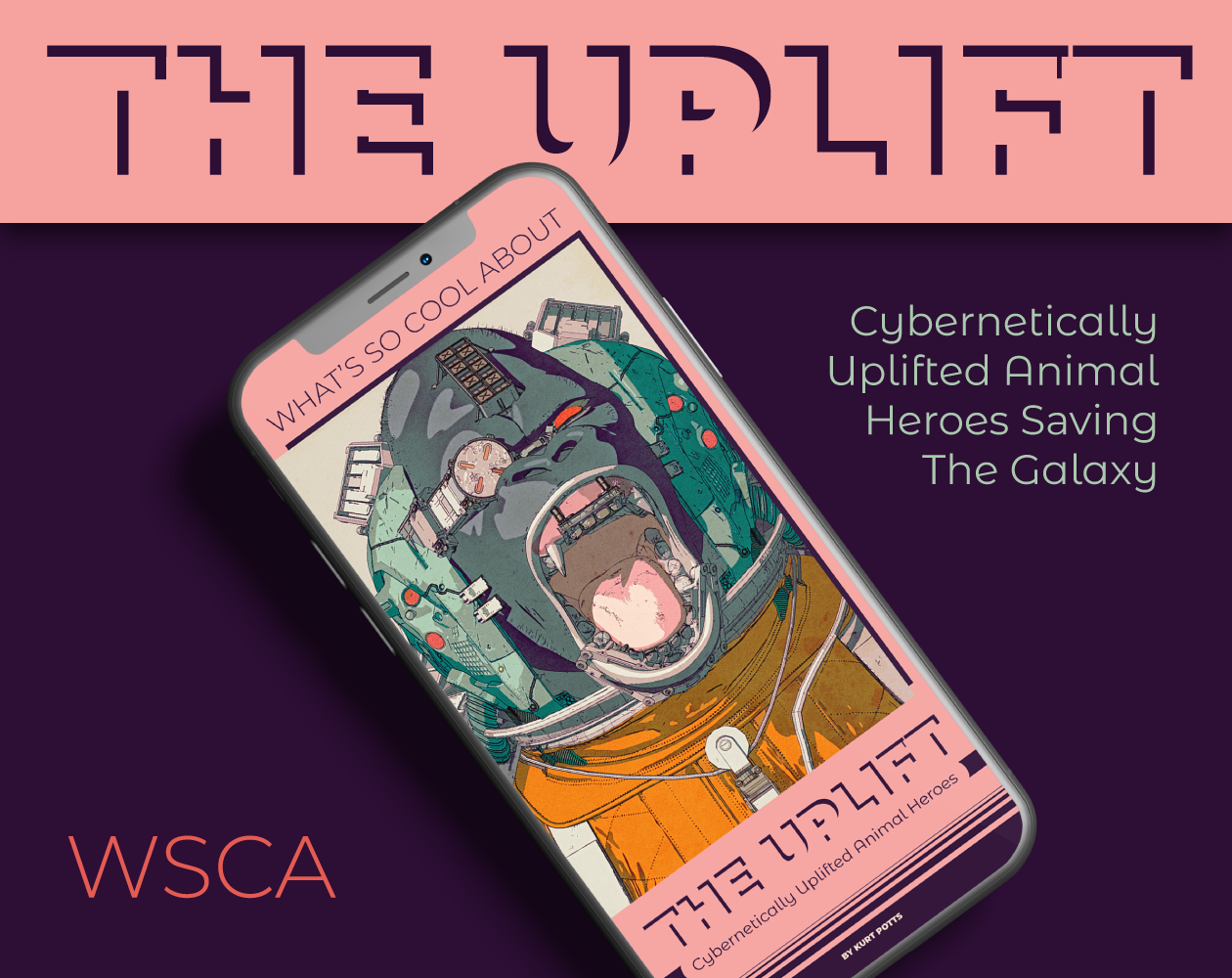 The Uplift, WSCA
What's So Cool About
THE UPLIFT
The Uplift is a tabletop RPG about cybernetically uplifted animal heroes saving the galaxy with superpowers! Think Guardians of the Galaxy, but you're all playing Rocket.
You awaken to find
you are both less and more,
you are both old and new.
You play animals who've been cybernetically uplifted by some mysterious company or lab. Through your adventures you may get the chance to learn why this was done to you, but by then it may not matter anymore. You're a hero and the galaxy needs saving.
What do you get?
An 11 page pdf, designed to look great on a phone
A game for 3-6 players, including a GM
Fun and Simple rules
Pay What You Want
This game is pay what you want but do us a favor and don't pay less than $2.99. If that tag is too high, just set the price to $0.00 and claim your PDF. No shame. Anything less and it all goes to the payment processor anyway. Hey if you really dig the game and decide you want to kick a few bucks my way after all. Just grab a copy for a friend.
Download
Click download now to get access to the following files:
Comments
Log in with itch.io to leave a comment.
Any guide to how many clock segments to give per downtime?
Use the clocks for repair, skills, implants, and such as a guide. Should they be able to fully repair a busted implant in one downtime (4 segments)? Should they be able to do that and more (6 segments)?