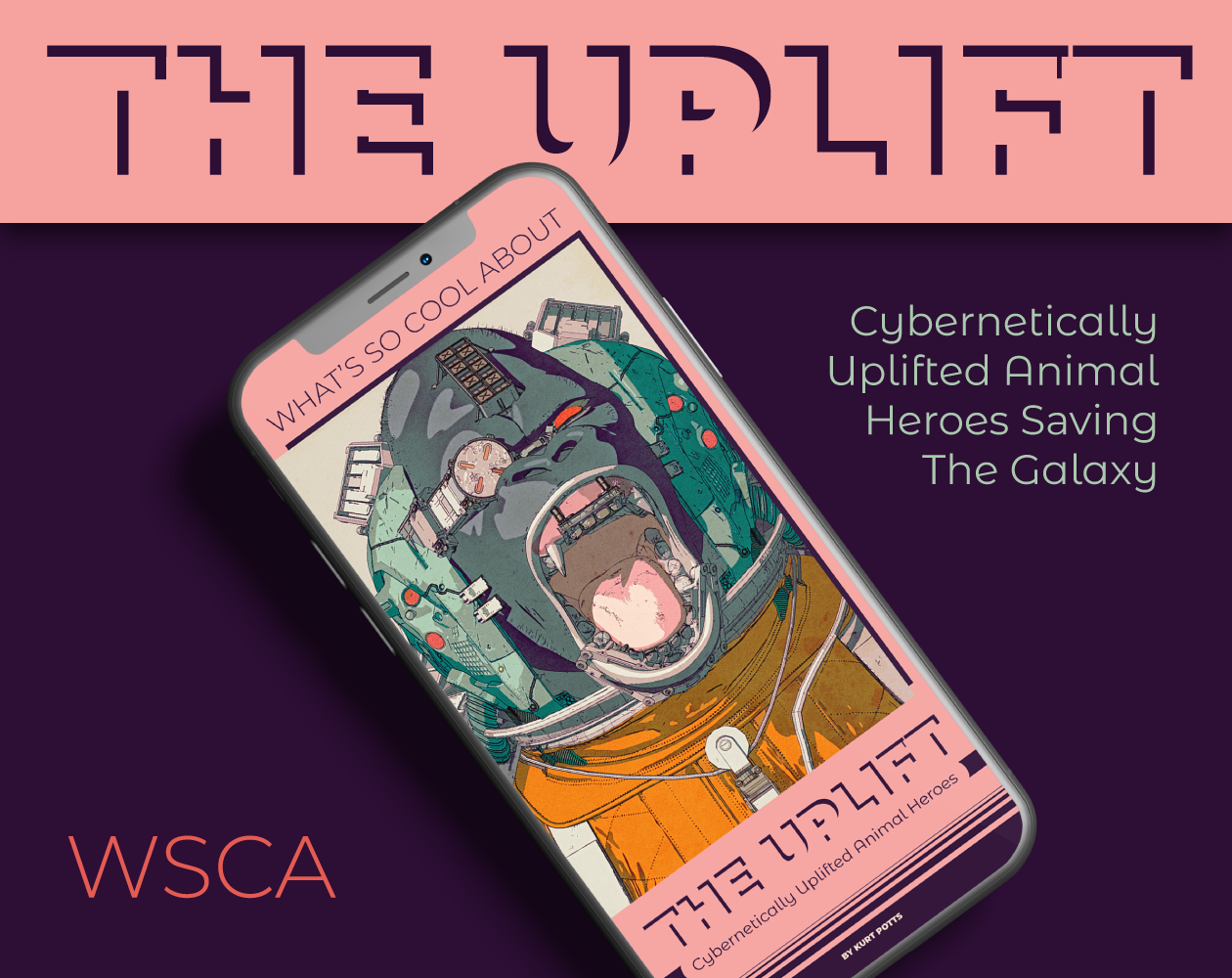 The Uplift, WSCA
This is THE UPLIFT
A tabletop RPG about cybernetically uplifted animal heroes saving the galaxy with superpowers! Think Guardians of the Galaxy, but you're all playing Rocket.
The Uplift is a hack of Jarred Sinclair's What's So Cool About Outer Space and was submitted to the What's So Cool About Jam.
I am so stoked about this game. It was so fun to write and I really love the framework of WSCAOS. It's basically classic traveller which I played a ton of and I really think these uplifted animal heroes are going to come to life with it.